Jupiler Belgian Beer is a light, blonde pilsner with a fresh, crisp taste. Its mellow flavours make it a favourite of millions worldwide.
Awarded the title of Belgium's most popular beer, Jupiler prides itself on its subtle flavours and long history of producing top quality creations.
Jupiler Beer
Named after its town of origin, Jupille, this beer has been a staple in Belgium for decades.
It is touted as an easy-to-drink, easy-to-enjoy simple beer that manages to remain refreshing despite its dry finish.
Moderately fizzy and crisp, Jupiler's texture and taste offer drinkers a subtle kick while utilising ingredients not meant to overpower you.
Left with a slightly dry finish to the beer, Jupiler credit their bitter-sweet taste with their popularity would-wide.
Just interesting enough to give it something unique, but subtle enough to appeal to almost anybody, this beer has cemented its place as a classic.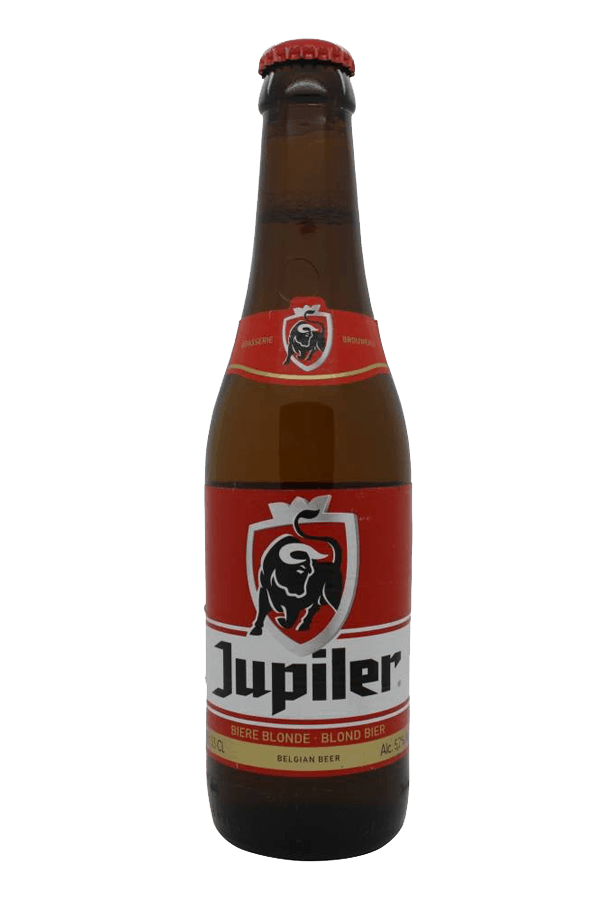 The International Stage
With wins at the World Beer Awards in 2015, 2017, and 2018, Jupiler's accolades are far-reaching.
On an international stage, judges fell in love with the signature dry finish of this product. It is shipped worldwide to an ever-expanding audience of beer lovers.
This awarded Jupiler a bronze medal in the category for Czech-Style Pale Lager and later awards for their equally popular low-alcohol beers.
As far as benchmarks for high quality beers go, approval at the World Beer Awards is certainly a good indicator of just how good Jupiler is.
Distributed across the globe, the fresh taste of this beer has made it a favourite among beer-drinkers of every country and origin.
Belgium's Favourite Beer
As well as its international prowess, Jupiler has long been voted the most popular beer in Belgium.
It is no secret that Belgians love the stuff, enough to make it the most widely popular beer in the country.
Introduced in 1966, Jupiler makes up a more than 40% share of the beer produced in Belgium yearly.
In fact, it is said that in Wallonia (the french-speaking region of southern Belgium) one in two beers drunk is Jupiler.
It is no surprise then that its home brewery is one of the biggest breweries in Belgium, let alone the world.
More than 2 million hectolitres of Jupiler beer is exported each year, sent to patrons across the world.
As the popularity of this drink continues to grow, Jupiler has even taken on ongoing sponsoring deals with Belgian's highest football division, Belgian pro-League. They also offer non-alcoholic versions of their own beer.
This company recognises its position in Belgian life, and continues to respond with an ever-more loved product.
It is an excellent example of why Belgium is considered one of the best brewing countries in the world.
We, like so many others, recognise just how special this beer is. Order it from our site if you want to see what all the fuss is about.