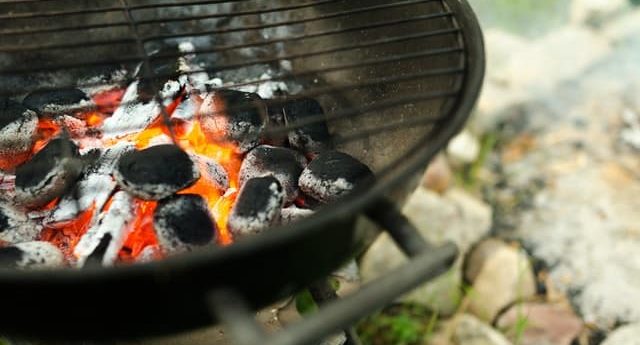 When the weather is hot and the sun is out, there is little that can beat a summer BBQ.
But what do you need to complete the perfect evening of food and merriment?
Well, we're glad you asked. The answer is: the perfect beer. But what is the best beer for a BBQ in the sun?
Abbey Beers are all associated with a specific Abbey (not necessarily brewed by Monks, though).
With some interesting tastes and a wide-range of types of beer, these may be perfect for your summer BBQ needs.
Leffe Blonde is one of our favourites. An amber beer best served at a cool 7 degrees, its slight banana taste might be just what you need to go with your meal.
Another of our favourites for abbey-related beer is the Maredsous Triple. Originating with the Benedictine monks of the Abbey of Maredsous, this is another amber beer.
Some of the money made from buying this particular choice will also be sent to charity, for an added benefit!
If amber beer is your think, you may want to check out some of our most popular easy-drinking beers.
First, Bush Caractere is a very strong amber beer that exclusively uses water from the basement of its brewery to create a unique taste. Certainly an interesting option for your summer festivities.
For an authentic taste of Brussels, Bruxellensis beer is our next suggestion. Fermented for 4 months with specific Brettanomyces Bruxellensis yeast, there isn't an amber you could find that's more able to transport you to the streets of Belgium.
No two blonde's taste quite the same. But which ones are best for your evening summer BBQ?
Vedett Extra Blonde is a retro option from a Belgian cult beer brand. With an interesting design and taste, we love this brand.
Alternatively, Omer is a traditional blonde beer that gets its flavour from carefully selected ingredients and its process of secondary fermentation. Voted the world's best pale ale at the World Beer Awards 2015, this beer is a must for fans of blonde beers.
Finally, fruit beers may be just what you are after to cool down your Summer BBQ.
Mongozo's coconut beer, a fair trade creation with a refreshing kick and, of course, a strong taste of coconut. A light, cool, beer, this could be perfect for keeping hydrated while enjoying the sun.
Timmermans Framboise Raspberry Beer is another fruit option with a far different taste. Moreish and dry, it is a heavy beer with a beautifully complex taste. Brewed by the oldest lambic brewery in the world, it is a sophisticated, experienced taste.
Whatever your preference, you are bound to find something to perfectly fit your summer BBQ.
Be it cool and refreshing, or complex and moreish, there's a beer to fit every food choice and party atmosphere.