Beer lovers like us have long understood the pull of the beer festival. The atmosphere, the events and, most importantly, the beer.
In these events, hundreds of enthusiasts gather and the most interesting creations of brewers worldwide are put on show.
For these patrons, it is about the enjoyment of the drink as well as the atmosphere of the day. And festivals of this kind rarely fail to deliver on either count.
One of the leading purveyors of top-notch beer-related fun is the Leeds International Beer Festival. One of Britain's bigger events, this festival brings in crowds from country-wide beer lovers.
Leeds International Beer Festival
In 2021, Leeds' beer festival plans to host its 9th event as the beer-making world sets up to jump back onto the world events stage.
Their event has long been a hot-spot for music, street food, and of-course all kinds of beer-related events.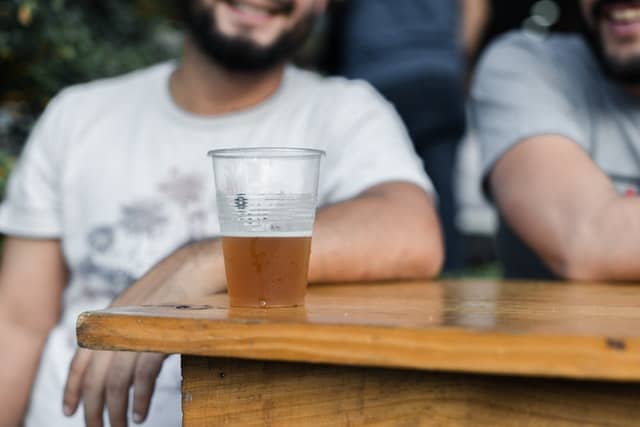 A typical weekend at Leeds' festival includes a family-fun day held on Sundays. So, everyone in attendance party can have an amazing time.
In addition to this, Beer festivals are a draw for the world's creatives. In Leeds, artists plaster murals on the walls and create music on outside instruments. All this, with a glass in their hand.
Volunteers run the show as the event gets going, and organisers put a high premium on celebrating the incredible atmosphere of the festival.
Leeds' beer festival pull in their stock from brewers throughout the north of England. Meanwhile, others look to a worldwide stage.
Any Other Festivals?
Leeds is, of course, not the only city to hold a beer festival to rival any other weekend plans you might have.
These events happen country-wide, from Dundee to Derbyshire. Some stay local, while others curate their stock from worldwide vendors.
For fans of a particular kind of beer, some local events focus exclusively on ale or pilsners.
Meanwhile, bigger festivals let you try different kinds to find your favourite.
There are too many events to list, but it is easy to find any close enough to you on websites dedicated to listing beer-related festivals.
So, Why Go?
We at the Belgian Beer Company think every beer lover can have a good time getting involved in beer festivals across Britain.
Showing off homegrown and international beer, they celebrate all we love about the drink.
There's a lot to be said for events offering the chance to experience any kind of brand new experience.
In this instance, it is impossible to find a negative in the opportunity to enjoy a beer you've never tasted before amid music, food, and interesting events.
A relatively new addition to a festival scene that is ever-expanding, these events are unique-enough to offer something you may not have experienced before.
For us, a beer festival is a perfect way to spend a summer evening. If you don't believe us, go out to your local one and see for yourself.