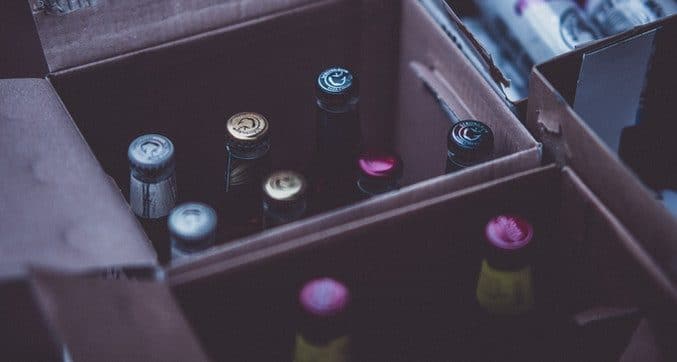 There's no better way to secure your monthly fix of speciality Belgian beer than our subscription box selections.
You can pick between 6, 12 and 24 new beers ever month with our three beer club selection, all found on our website.
Each subscription box will offer you a selection of blonde, dark, wheat and fruit beers. So, there's something to interest everyone.
If this wasn't convincing enough, we thought we would run down some of the most interesting beers we have on offer. You never know, you might just get one in your next subscription box!
We have options from all over the globe, from America to Germany. Whether you're tastes are more akin to English Beavertown Pale Ale or traditional German lager, there's bound to be something you find that you love.
One of our favourites in this group is the Felnsburger Fruhlingsbock. A dark, bock beer, this option is as traditional as they come.
With such a wide selection of traditional German beers to choose from, some are bound to end up in our upcoming subscription boxes.
If you're tastes stretch a bit further afield, Never Mind The Anabolics is an Indian Pale Ale that packs a punch.
Infused with creatine, guarana, ginseng, gingo, maca powder, matcha tea and kola nut, the ingredients of this beer make it a unique experience for any drinker.
The array of world beers we carry is vast, that much is obvious. If you're desperate to try any, why not see if you find any in our next subscription box?
There are hundreds of ever-so-slightly different traditional blonde beers all touting something slightly different. Whatever their niche, we love a good blonde beer.
So much so, we're sure they'll find their way into our subscription box selections.
Our favourites right now include the Triple Karmeliet, an Abbey-style blonde beer made from oats, barley and wheat.
This award winning creation covets its authentic beer recipe, dating all the way back to 1679, and has won multiple awards over the last twenty five years.
We think it's safe to say that a subscription box with this inside would be unforgettable.
A good wheat beer can be perfect for quenching that thirst for a good beer we all have sometimes. And it doesn't get much better than the Hoegaarden Wit.
Spiced with bitter orange peel and coriander, it's really no wonder that this option is becoming increasingly popular in the United Kingdom.
Another fantastic wheat beer comes in the form of St Bernardus Wit, an award winning amber creation that is becoming known around the world.
Watch out for our wheat options in our next subscription box!