Erdinger beer: one of the most popular German beers in the world. It's full-flavour, spicy aroma consistently draws in millions of consumers a year, and its lively taste profile makes it a true thirst-quencher. But what is it about Erdinger that makes it so popular, and which of their many options is our favourite?
Erdinger Beer: A History
The Erdinger beer brand makes up part of the old-guard of German beers. Founded in 1886, the brewery it hails from has spent decades developing this drink's spicy malt aromas and a full-bodied mouthfeel.
Right now, there are ten varieties of this ever-popular beer, ranging from traditional wheat beers to an alcohol-free option that promises to pack the same punch. At The Belgian Beer Company, we stock enough variations of Erdinger that you can certainly find one that you love.
If anything, the Erdinger brewery value taste above all else. All of their beer is packed full of flavour and infused with an added spice in its finish. If you are a fan of intense flavours, this brand is sure to be one of your new favourites!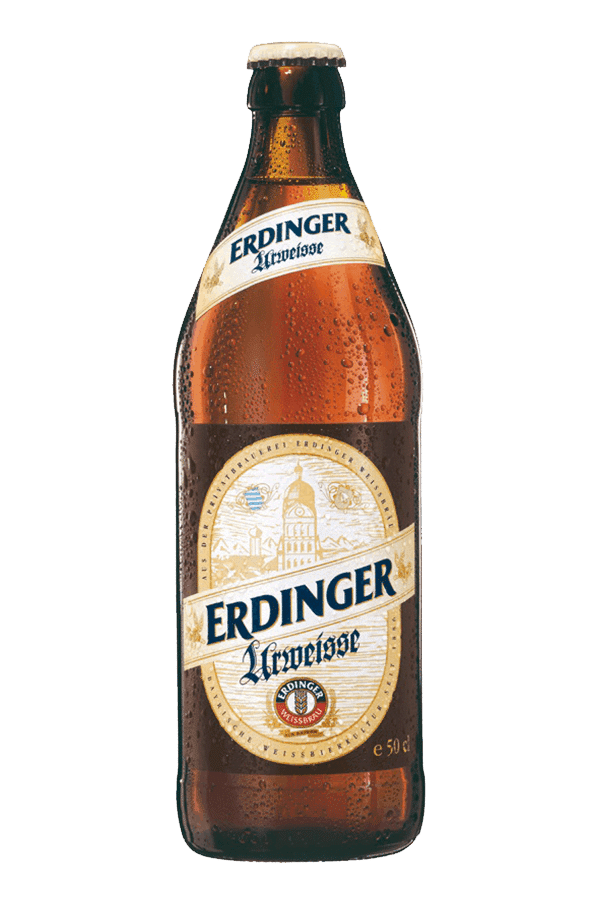 Erdinger Urweisse
Erdinger's Urweisse beer is a traditional wheat beer with a dark amber appearance. Its caramel aroma and ripe banana flavour have drawn in thousands of fans.
Like all Erdinger beer, it is brewed in accordance with its original recipe, first thought of centuries ago. This hark back to traditional beer making is one of the reasons the Erdinger brand continues to grow in popularity. That, and its ever-complex flavour profile.
Urweisse infuses subtle fruit flavours with the slightly bitter taste that Erdinger lovers associate with the brand. It adds something a little out-of-the-ordinary, while ensuring its traditions stay at the forefront of its brewery's beer-making process.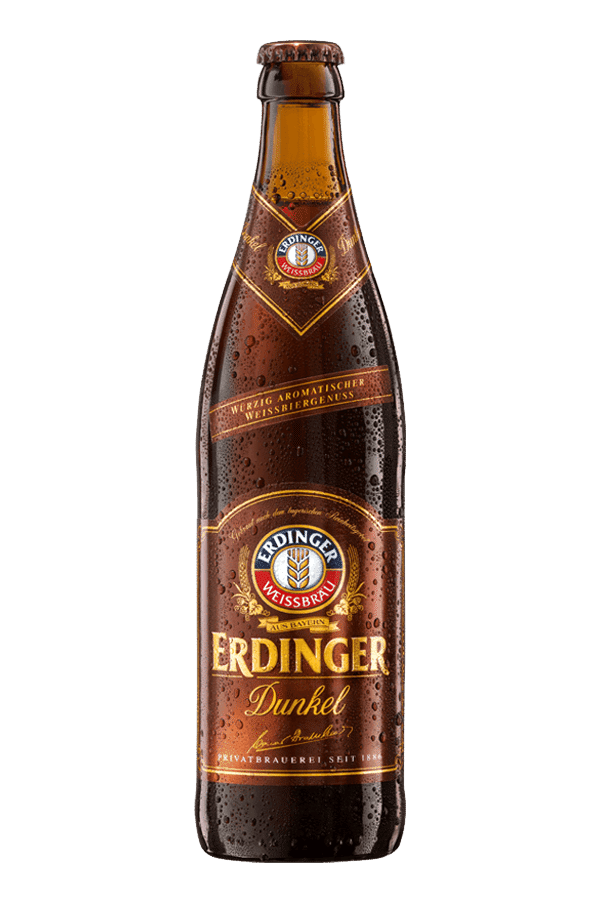 Erdinger Dunkel
Erdinger Dunkel is a dark German beer with a rich flavour profile. Thick and smooth, it is a hearty beer that is perfect for colder winter evenings.
It is a beer with a roasted, full-bodied aroma. This, and its selection of dark wheat and barley malts make it a must have for lovers of full-flavoured, strong beer.
Don't be fooled by its intense taste, though; this beer still offers a refreshing finish and a hint of something sweet.
Erdinger prides itself on its high-quality ingredients and well-mastered brewing techniques. It is no surprise then that so many of their beers are firm favourites in the eyes of beer lovers everywhere.
Erdinger At The Belgian Beer Company
At The Belgian Beer Company, we love collecting world-renowned beers for you to enjoy. That's why we have 8 different options for you to choose from. With this many beers, there is bound to be one that you'll love.
And, if you just can't choose between them, we offer a variety of Erdinger mixed packs for you to enjoy.